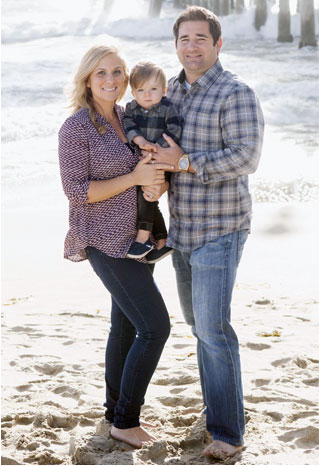 Dr. Valerie Farino specializes in prenatal, postpartum and family chiropractic care. A native of Southern California, Dr. Valerie has always been interested in providing a more holistic approach to healthcare. In addition to her general chiropractic training at Los Angeles Chiropractic College, Dr. Valerie has trained extensively in prenatal, postpartum and pediatric techniques and methods with Berlin Wellness Group founder Dr. Elliot Berlin at the flagship care and training facility in Los Angeles.
Several years ago, Dr. Berlin and Dr. Valerie teamed up to open Berlin Wellness OC in Costa Mesa, bringing their award winning high quality mom, doctor and midwife recommended prenatal and family wellness to Orange County and the surrounding areas. Dr. Valerie had her first baby in October 2013 and is very excited with the next chapter in her practice, which is now located in South Coast Midwifery, in Irvine California, where she continues to provide her community with exceptional chiropractic care.
Contact Dr. Valerie today to begin chiropractic care for a more pleasant pregnancy experience, naturally.
Location
Inside of South Coast Midwifery
6817 Quail Hill Parkway
Irvine CA 92603
Office Hours
Mondays and Thursdays
8am-6pm