Services Offered
Dr. Valerie focuses on prenatal, postpartum and family wellness care. Like most chiropractors, Dr. Valerie performs chiropractic adjustments, but unlike many chiropractors, she herself does a 25 minute focused therapeutic massage on the areas of complaint prior to the adjustment.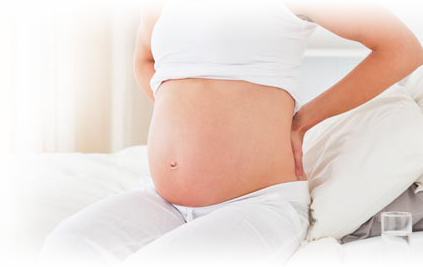 Chiropractic Adjustments
Chiropractic adjustments help correct spinal misalignments or subluxations that cause stress on the central nervous system and on the muscles, ligaments, and organs those nerves regulate. Adjustments help restore motion in joints and reduce spinal nerve stress, thereby promoting health throughout the body and allowing the central nervous system to function at full capacity.
Therapeutic Massage
Therapeutic massages are not aimed to relax, rather they are offered with the goal of obtaining therapeutic benefits. Massage can relieve acute or chronic pain, reduce muscular tension and joint pains, and improve lymphatic and blood circulation.
Types of Care Available

Prenatal Wellness Care

Pain Relief
Common conditions include but are not limited to low back pain, sciatica, pelvic pain or pressure, round ligament pain, hip pain, carpal tunnel syndrome and headaches.
Preventative Care
Don't wait until you're experiencing pain or discomfort to get chiropractic care. Be proactive and get wellness care to maintain feeling good and prevent becoming uncomfortable during your pregnancy.
Labor Preparation
Breech/Posterior Positioning
With chiropractic care, we are not 'turning' the baby. Rather our goal is to create more space in the pelvis by loosening the muscles and ligaments and aligning the pelvis. A misaligned and tight pelvis can restrict the baby's movement and space, therefore we are creating more space and reducing uterine constraint allowing the baby to move into the correct position.

Postpartum Wellness Care

Postpartum Wellness Care
Labor and delivery impacts your pelvis and spine. An adjustment or adjustment and massage after will get you on the right path to healing and feeling well so you can take care of your baby.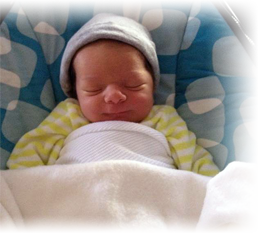 Pain Relief
Common conditions include but are not limited to tailbone pain, low back pain, hip pain, mid/upper back/neck pain, wrist pain and headaches.
Preventative Care
Constantly carrying a growing baby, breast or bottle feeding, and getting by on less sleep all impact your body, immune system, and emotional and mental well-being. Regular chiropractic care can prevent unnecessary pain and discomfort and allow you to feel your best so you can give your best of you to your family.

Pediatric Chiropractic Treatment and Wellness Care

Pediatric chiropractic care is very important, safe and effective! The spine is developing rapidly in the first 10 years of life, and is more sensitive to outside stress, strains and small repetitive injuries than any other part of the body. Many parents see the benefits of providing preventative care for their children and chiropractic as an important role in their child's overall health and wellness, and to prevent problems in adulthood.
The following are just some reasons to bring your baby/child in for chiropractic care:
gestational and birth trauma
colic/fussiness
nursing issues such as latching, sucking or preferring to feed on one side
reflux
gas
constipation
growth spurts
beginning to hold head up/stand/crawl/walk
falls or bumps
and much more!